CLGF news
Developing decentralisation in East Africa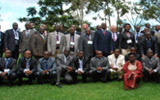 East African Community (EAC) member states will continue discussing decentralisation within the region and the challenges they face in developing strategies for strengthening local government and have agreed to set up a Local Government Forum for Eastern Africa. This was agreed at the closing of a regional meeting of local government ministers and local government officials from the EAC and beyond, which took place in Kigali from 4-5 May. More
Download Kigali statement on strengthening local government in Eastern Africa
CLGF Secretary-General meets President of Rwanda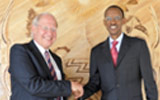 CLGF Secretary-General Carl Wright, who attended the workshop, also met with HE President Kagame of Rwanda in Kigali 6 May on the conclusion of the workshop where he presented President Kagame with the outcome of the workshop. President Kagame was also briefed about the outcomes of the recent CLGF conference in Cardiff, Wales, and the on-going work of CLGF in promoting local democracy and good governance in the Commonwealth.
More
GPS: Bhubaneswar Municipal Corporation launches celebrity cleaner city campaign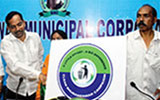 Bhubaneswar Municipal Corporation (BMC) plans to rope in celebrities to sensitise people about the need to keep the city clean. The celebrities will go on a door-to-door campaign with the BMC officers emphasising the importance of a participatory approach in making Bhubaneswar neat and clean. More
Commonwealth around the web
Commonwealth Eminent Persons Group invites feedback on its recommendations
The EPG is inviting comments on its recommendations to sharpen the impact, strengthen the networks and raise the profile of the Commonwealth, by 15 June 2011. Read the consultation paper
Commonwealth People's Forum 2011 and regional consultations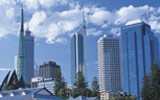 The Commonwealth People's Forum (CPF), brings together civil society representatives from around the world, to discuss and debate key issues facing Commonwealth people. Held every two years in the run up to the Commonwealth Heads of Government Meeting (CHOGM), this year's theme is 'Driving Change for a Dynamic Commonwealth'. From May until June, there will be a series of regional consultations and online discussions to make recommendations to governments about how to address the issues affecting their lives. The first consultation will be in the Pacific to be held in Sydney. More Info: www.cpf2011.org
The Commonwealth Ministerial Action Group (CMAG) held its 35th regular meeting in London last month, and reiterated its regret about the lack of progress made towards restoring civilian constitutional democracy in Fiji, necessitating its continued suspension from the Commonwealth. More
Local government around the Commonwealth

New Zealand: Funding Agency to save millions for councils
A proposed new Local Government Funding Agency (LGFA) in New Zealand could save local authorities around $25 million a year. A Bill to enable the establishment of the LGFA is due to be introduced to Parliament shortly. The LGFA will operate as a large-scale borrower which will then re-lend to councils. It is expected that the LGFA will achieve a lower interest rate and have better liquidity due of the agency's structure and because it will amalgamate the borrowing demands of many councils. More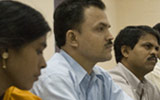 India: Training Repository for Panchayati Raj
The Ministry of Panchayati Raj (MoPR) has developed an online Training Repository for Panchayati Raj under the MoPR-UNDP Capacity Development for Local Governance (CDLG) Project. The repository is bi-lingual (Hindi and English) and provides a variety of user-friendly functionalities. Info: www.pri-resources.in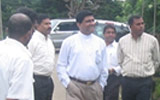 ICMA: Making a difference in Sri Lanka
When ICMA implements an international development project, one of its primary goals is to foster long-lasting improvements that can be sustained after the project ends. The latest "success story" in program sustainability comes from Sri Lanka. More than three years after the end of the USAID-funded Transparent Accountable Local Governance (TALG) program, ICMA has learned that TALG continues to have an impact on local government practices in the jurisdictions that participated. More

Australia
Melissa Gibbs from the Australia's Centre of Excellence in Local Government argues that councils should include an international focus in their plans as part of a debate on councils' roles in global politics. More

Swaziland
A delegation from Swaziland visited Botswana, Malawi and Mozambique last month to observe elected and traditional local government structures, and study the approaches and strategies for decentralisation reforms. The lessons learned from the visits, organised by the Governance and Institutional Development Division (GIDD) of the Commonwealth Secretariat, will feed into a draft local government act, currently under process in Swaziland. More

Sri Lanka: Mid June for remaining local government elections
Sri Lanka government sources said that the postponed elections of the 101 local government bodies are to be held in the midweek of June. Government earlier held elections for 234 of the 335 local authorities in the country on 17 March 2011 but elections were postponed to 101 councils mainly due to legal challenges against 'nomination rejections' and for the Cricket World Cup. More

Rwanda: Sports help promote good governance
Rwanda will host this year's East African local authorities sports and cultural events. The games will be held in December under the umbrella, East African Community Local Authorities Sports and Culture Association (EALASCA). "Sports in Rwanda is a foundation of good governance and a tool to mobilise people in promoting peace, unity and reconciliation and security," said Ministry of Local Government PS Turatsinze. More


We need your input
Do you have a news story that would be of interest to others involved in local government throughout the Commonwealth? If so we would like to hear from you – please e-mail susan.rhodes@clgf.org.uk or sophia.jackson@clgf.org.uk or
enews@clgf.org.uk.
Follow us on Twitter: http://twitter.com/clgf_news
Publications
VNG report on gender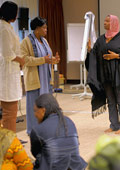 The Gender: Changing the Face of Local Government report deals with the connection between gender equality and local government and looks at the question why gender matters to local government. It focuses on two main areas: gender mainstreaming in local governance and gender sensitive leadership. Read report
Sustainability in austerity: how local government can deliver during times of crisis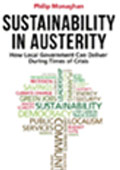 The book features cost-neutral interventions our leaders can make to transform lives, protect the environment and save money at the same time in a new age of financial austerity. It draws on international learning from Maryland to Melbourne. It has been endorsed by the UN, Harvard, Accenture and ICLEI-Local Governments for Sustainability amongst others. More info
Read an extract featured on the UK Government's website
The research has also informed a new report by the UN on the linkage between the green economy and sustainable urban development. More