CLGF in West Africa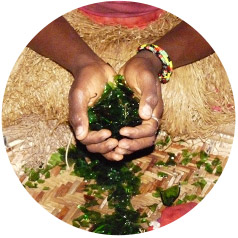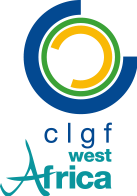 Since it was established in 1995, CLGF has been active in West Africa, working with the ministries responsible for local government, national local government associations and local governments in member countries to implement decentralisation, improve inter-governmental relationships, and build the capacity of local governments to improve governance and service delivery.
Practitioner to practitioner support is at the core of CLGF's work across the Commonwealth and within the region, using CLGF's own members to support others both within and between regions.
Decentralisation is at varying stages across the region, mirrored in the policies and activities prioritised by CLGF members. Building on earlier achievements, CLGF is helping to increase capacity at local level and improve inter-governmental relationships.
CLGF took part in Commonwealth election monitoring for lcoal elections in Sierra Leone in 2004 and 2008.
CLGF has been facilitating a process of regional exchange in West Africa. A regional event in Accra (Ghana) in 2013 brought together CLGF's members in the region for a technical meeting on national and regional priorities for lcoal government. In June 2014 CLGF held a political meeting of regional members in Abuja (Nigeria) alongside a daylong national symposium on local government in Nigeria in partnership with UNDP. CLGF is also working in partnership with UCLG Africa to develop a position towards the Economic Community of West African States (ECOWAS) to advocate for greater inclusion of the lcoal governemnt sector in its regional decision-making processes.
Through proejcts, events and activities involving partners from all spheres of government, professional and citizen-led organiations, and development partners, CLGF is building commitment and knowledge to support decentralisation and developmental local government.
CLGF resources on West Africa:
A discussion note on ECOWAS and the local government sector of West Africa
Decentralisation in Sierra Leone: lessons from the Ebola crisis - a study commissioned with the support of CLGF's DFID-funded programme on Supporting decentralisation and local economic development
the State of local governments in West Africa.
CLGF projects and activities in West Africa. Read more