CLGF regions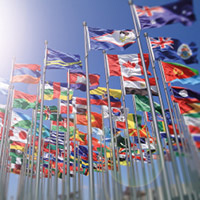 In addition to the Commonwealth-wide work on advocacy and knowledge sharing, CLGF has a regional structure across the Commonwealth with regional offices that allow closer and more responsive dialogue and interaction with members in the region and regional partners and from where CLGF's regional programmes are run.
CLGF has offices in Asia, the Pacific, the Caribbean (Americas), East Africa, Southern Africa, and West Africa. Activities in the Europe region area are managed by the CLGF Secretariat in London.
Each region contains information on the programmes and activities in the region, local government news and information from the region, and country pages, including links to profiles on the local government system in those countries.