CLGF in Southern Africa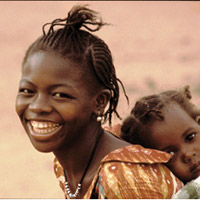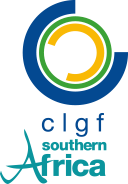 Since it was established in 1995, CLGF has been active in Southern Africa, working with the ministries responsible for local government, national local government associations and local governments in member countries to implement decentralisation, improve inter-governmental relationships, and build the capacity of local governments to improve governance and service delivery.
CLGF has supported its members through various programmes and projects focusing on:
promoting local governance through support for decentralision and citizen participation;

localising the Millennium Development Goals (MDGs) and their successor, the Sustainable Development GoaSDGs, including through promoting local economic development and gender equality; and

promoting peer learning, dialogue, networking and collaboration at the regional level.
Since 1995, the region has made great progress in empowering local government to play a role in sustainable development, as well as intergovernmental relationships. The following are some of the notable areas of improvement:
progress towards creating and enabling constitutional policy and legal frameworks for local government;
mainstreaming and institutionalising LED in the region, including stakeholder participation in local governance;
increased knowledge and common and shared understanding of LED as an approach to development;
improved support for local government by development partners;
enhanced capacity for local leadership including the capacity for local government to play a role in promoting sustainable development; and
improved central-local relationships.
Notwithstanding the progress that the region has recorded, CLGF members still experience the following challenges:
service delivery and backlogs;
the impact on progress of limited financial and human capacity, and staff turnover;
limited stakeholder participation in local governance, including linkages with the private sector;
incomplete decentralisation and weak coordination vertically and horizontally in government; and
limited data and research.
Despite these challenges, CLGF and its partners are aware of the opportunities that exist, which include consolidating the progress made to date; political will to empower local government to play a role in the successful delivery of the sustainable development goals; the willingness of development partners to continue to support local governance, as well as potential partnerships with the private sector and communities. CLGF and its members are committed to continuing to partner to maximise these opportunities in addressing the challenges faced by local governments in the region.
CLGF programmes in Southern Africa Read more