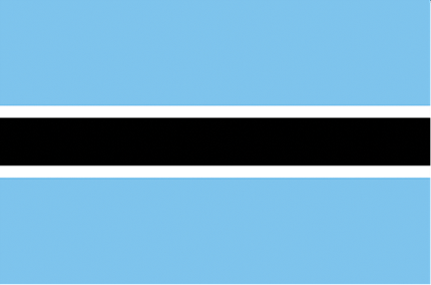 Botswana
Key facts:
POPULATION (Census 2011): 2,024,904
AREA: 582,000 sq km
CAPITAL: Gaborone
CURRENCY: pula (BWP)
HEAD OF STATE AND GOVERNMENT: President Ian Khama
FORM OF GOVERNMENT: republic
PARLIAMENTARY SYSTEM: bicameral
STATE STRUCTURE: unitary
LANGUAGES: English, Setswana (official)
NATIONAL ELECTIONS: last: October 2014, turnout: 83.7%; next: 2019
LOCAL ELECTIONS: last:October 2014 turnout: 84.6%; next: 2019
WOMEN COUNCILLORS: 17.9% (2014)
LOCAL GOVERNMENT EXPENDITURE (as percentage of total government budget): 11.4% (2014-15)
Summary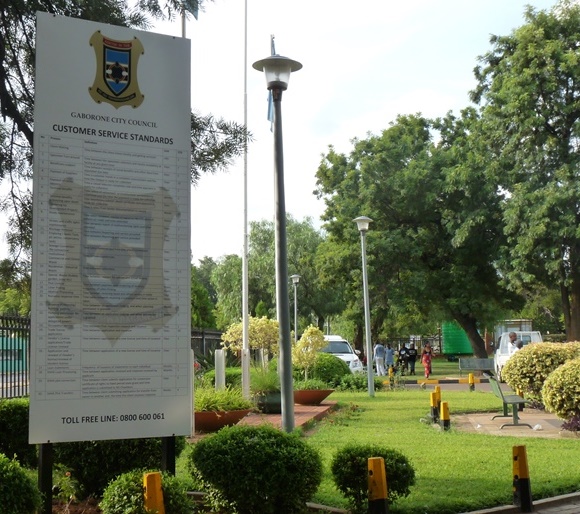 Botswana is a democratic republic with a two-tier system of government: central government headed by the president, and local government headed by a mayor in towns and a council chairperson in districts. There is no constitutional provision for local government, but the main legislative text is the Local Government Act 2012. The Ministry of Local Government and Rural Development is charged with providing policy direction and guidance.
Local government comprises 16 administrative districts (ten rural and six urban). Under these there are 20 sub-dstricts, including four administrative authorities. Governance at the local level is also based on a traditional system of villages ehaded by a kgosi (chief). This traditional system works in cooperation with other district institutions. Although councils ahve legal powers to colelct certain taxes, levies and fees, central governemnt provides up to 90% of their total recurring revenue. Statutory council functions include provision of primary infrastructure, tertiary and access roads, health and sanitation, economic and physical development, colelction anad management of waste, and general maintenance of law and order.
The Botswana Association of Local Authorities (BALA) is a voluntary organisation to promote unity and cooperation between local authorities and work with governemnt on matters that affect tis members.
Read profile of the local government system in Botswana.
CLGF activities in Botswana
Botswana is one of the focus areas for the CLGF programme on Suppoting Local Governance and Local Economic Development. CLGF has signed a project agreement with partners in Botswana to support the development of a national decentralisation policy and LED framework and strategy.
CLGF is working with the Ministry of Local Goverment and Rural Development and the Botswana Local Government Association (BALA) and UNDP to enhance capacity at both central and local levels to foster inclusive economic growth and diverisfy the economy.
Four local authorities have been selected for local pilort projects to support the national initiatives: Chobe, Francistown, Kgalagadi and Sowa town. These will focus on:
developing the capacities of local governemnt officials and councillors to plan and implement LED;
preparing LED strategies, design and implementing pro-poor projects to improve local economies in the target authortiies;
developing tools and systems to guide the planning and implementation of LED;
setting up local institutional arrangements and aprtnerships for the coordination of LED planning and implementation;
strengthening capacity in knowledge management, advocacy and communications, monitoring and evaluation, and reporting.
The terms of reference for the development of the decentralisation policy and implementation plan for Botswana can be found here:Towards a decentralisation policy for Botswana.
CLGF members in Botswana
Botswana Association of Local Government Authorities
Ministry of Local Government and Rural Development