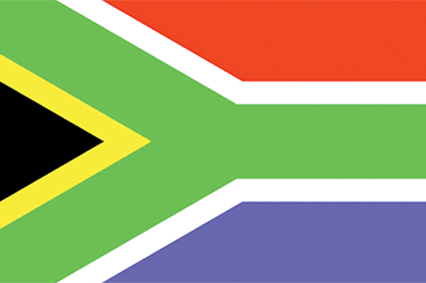 South Africa
Key facts:
POPULATION (2011 Census): 51,770,560
AREA: 1,221,037 sq km
CAPITAL: Pretoria
CURRENCY: rand (ZAR)
HEAD OF STATE AND GOVERNMENT: President Jacob Zuma
FORM OF GOVERNMENT: democratic republic
PARLIAMENTARY SYSTEM: bicameral
STATE STRUCTURE: unitary
LANGUAGES: Afrikaans, English, Ndebele, Northern Sotho, Sotho, Swazi, Tswana, Tsonga, Venda, Xhosa, Zulu (official)
NATIONAL ELECTIONS: last: 2014 turnout: 73.5% next: 2019
LOCAL ELECTIONS: last: 2011 turnout: 58% next: 2016
WOMEN COUNCILLORS: 38%
LOCAL GOVERNMENT EXPENDITURE (as a percentage of total government expenditure 2013/14): 8.8%
Summary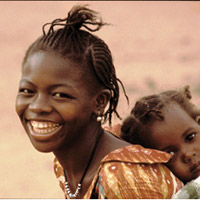 South Africa is a democratic republic with three spheres of government: national, provincial and local. Local government is enshrined within the constitution, which also outlines the various functions of and resource distributions between the spheres of government. Additionally there are numerous Acts governing various aspects of local government activity. The Department of Cooperative Governance and Traditional Affairs (COGTA) is responsible for supporting provinces and local government in fulfilling their constitutional and legal obligations. There are three types of municipality: eight urban metropolitan municipalities; and two tiers of rural and urban authorities, namely 44 first tier district municipalities and 226 second-tier local municipalities. Government grants, followed by service charges, are the largest source of operating revenue for local authorities, whose responsibilities range from public health and utility provision to transportation and waste management. Partnerships are encouraged and promoted between municipalities and traditional councils.
A revised Local Economic Development Framework has been produced by the ministry and is awaiting final approval from cabinet.
The South African Local Government Association (SALGA) is recognised by the Organised Local Government Act 1997 and its role is enshrined in Section 63 of the constitution. SALGA's key role is the effective representation of local government in the legislative processes of all spheres of government, and in intergovernmental processes.
Read profile of the local government system in South Africa
CLGF activities in South Africa
CLGF is working with the Department of Cooperative Governance and Traditional Affairs (COGTA), the South African Local Government Association (SALGA), and four municipalities in North West province (Bonjanala District Municipality; Madibeng Local Municipality; Matlosana Local Municipality; Moretele Local Municipality) on an LED pilot project underway as part of the wider DFID funded programme supporting local governance and local economic development. The pilot is working to strengthening the national policy framework for LED, to improve coordination, integration and alignment of stakeholder efforts at national and provincial levels to institutionalise LED at all levels, and build the capacity of municipal LED practitioners to ensure an enabling environment for business both formal and informal.
To date the project work has contributed to the review of existing National LED Framework, and its implementation plan. The project was also worked jointly with SALGA to develop and trial a practitioner development programme (PDP) which is currently being rolled out nationwide. At the council level the project has focused on building the capacity to municipal staff to undertake local economic assessments and develop small town regeneration plans.
CLGF members in South Africa