Lesotho
Key facts:
POPULATION (2006 Census): 1,862,860
AREA: 30,355 sq km
CAPITAL: Maseru
CURRENCY: Lesotho loti (LSL)
HEAD OF STATE: HM King Letsie III
HEAD OF GOVERNMENT:
Prime Minister Pakalitha Mosisili
FORM OF GOVERNMENT: constitutional monarchy
PARLIAMENTARY SYSTEM: bicameral
STATE STRUCTURE: unitary
LANGUAGES: Sesotho (official), English (recognised)
NATIONAL ELECTIONS: last: Feb 2015 turnout: 46.6% next: 2020
LOCAL ELECTIONS: last: October 2011 turnout: 37% next: 2016
WOMEN COUNCILLORS: 49%
LOCAL GOVERNMENT EXPENDITURE (as a percentage of total government expenditure 2013/14): 3.9%
Summary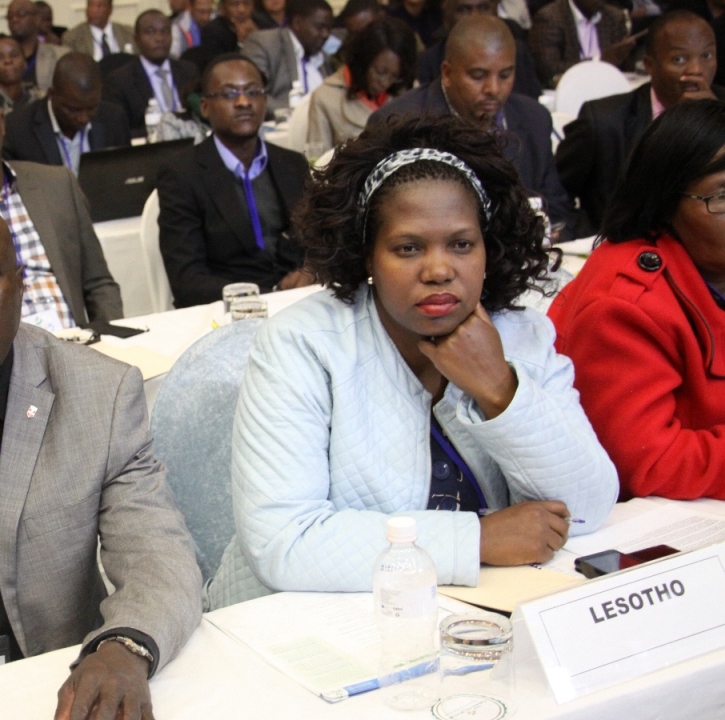 Lesotho is a constitutional monarchy with two spheres of government: central and local. The constitution of Lesotho mandates parliament to establish local government and the main governing legislation is the Local Government Act1997 and Local Government Elections Act 1998. Cabinet adopted a national decentralisation policy in February 2014. The Minister of Local Government and Chieftainship is tasked with providing policy direction and support for local authorities. Local government is predominantly two-tier, but the capital Maseru has its own unique single-tier authority, the city council. Currently the law does not provide for councils to collect and spend their own revenue; therefore the vast majority of their annual income comes through central government transfers. Amongst an extensive list of functions, local authorities are responsible for the control of natural resources and environmental protection, public health and water supply, education, agricultural services and the promotion of economic development.
There is no local government association in Lesotho however one is in the process of being established.
The Local Government Act 1998 is under review to bring it in line with the Decentralisation policy adopted in 2014.
CLGF activities in Lesotho
In Lesotho CLGF worked to support the establishing a local government association, in partnership with its members (Minister of Local Government and Chieftainship, along with fellow national association members in the region: BALA, SALGA and LGAZ)as part of the wider DIFD funded programme supporting local governance and local economic development,
CLGF members in Lesotho