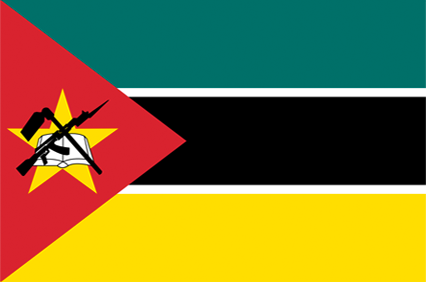 Mozambique
Key facts:
POPULATION (2020 estimate): 31,374,997
AREA (UN 2006): 801,590 sq km
CAPITAL: Maputo
CURRENCY: Mozambican metical (MZM)
HEAD OF STATE AND GOVERNMENT: President Filipe Nyusi
FORM OF GOVERNMENT: republic
PARLIAMENTARY SYSTEM: unicameral
STATE STRUCTURE: unitary
LANGUAGES: Portuguese (official); Swahili, Makhuwa, Sena (recognised)
NATIONAL ELECTIONS: last: 2019, turnout: 51.8%; next: 2024
WOMEN IN PARLIAMENT (2014): 37.6%
LOCAL ELECTIONS: last: Nov 2018, turnout: na; next: 2023
WOMEN COUNCILLORS (2013): ~37%
LOCAL GOVERNMENT EXPENDITURE as a percentage of total government expenditure 2005/06: 1.8%
Summary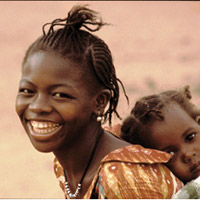 Mozambique is a democratic republic with two spheres of government: national and local. Law No. 9/96, the local authority law, enshrines local government in the constitution while the municipality laws establish municipalities in all 33 cities and 20 of the country's 154 towns. Local government therefore only covers a proportion of the population, and is predominantly urban. The Minister of State Administration and Public Service is responsible for the administration of the laws overseeing local government. Following the 2019 national election, 37.6% of elected representatives were women. In 2005-06 local government expenditure was 1.8% of total government expenditure. Municipal budgets must be prepared and managed within the framework of the national government budget and municipalities are also responsible for collecting taxes and user fees. One of the main sources of national–local government transfers is the Municipal Compensation Fund, which represents 2% of fiscal tax revenue raised at national level according to the law. Local government has a number of statutory functions including economic, cultural and social programmes.
Read the profile of the local government system in Mozambique.
CLGF activities in Mozambique
Mozambique has been active in the Southern African regional meetings and the City of Maputo attending the 2016 Commonwealth Sustainable Cities Network meeting in Singapore.
CLGF members in Mozambique