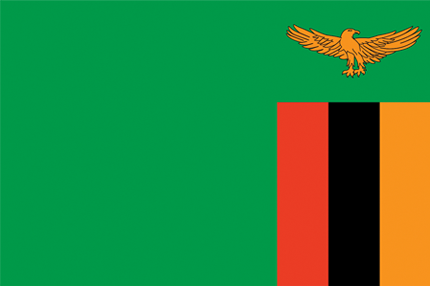 Zambia
Key facts:
POPULATION (2014 est.): 15,023,315
AREA: 752,612 sq km
CAPITAL: Lusaka
CURRENCY: Zambian kwacha (ZMK)
HEAD OF STATE AND GOVERNMENT: President Edgar Lungu
FORM OF GOVERNMENT: democratic republic
PARLIAMENTARY SYSTEM: unicameral
STATE STRUCTURE: unitary state
LANGUAGES: English (official);
Bemba, Kaonde, Lozi, Lunda, Luvale, Nyanja, Tonga (recognised)
NATIONAL ELECTIONS: last: 2011 turnout: 70.8% next: 2016
LOCAL ELECTIONS: last: 2011 turnout: na next: 2016
WOMEN COUNCILLORS: na
LOCAL GOVERNMENT EXPENDITURE (as a percentage of total government expenditure 2013/14): na
Summary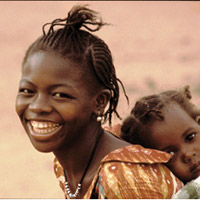 Zambia is a democratic republic with two spheres of government, national and local. There is constitutional provision for local government and the main governing legislation includes the Local Government Act 1991 and the Local Government Elections Act 1992. The 99 local authorities are overseen by the Ministry of Local Government and Housing and consist of four city councils, 15 municipal councils and 84 district councils. There are also ten provinces, which are purely administrative. Local governments must establish and maintain roads, bridges, ferries, watercourses, street lighting and public transport services provide firefighting and prevention, environmental health services. Councils must also provide and maintain supplies of water maintain drains, sewers, roads, and dispose of sewage and refuse. They must maintain cemeteries, crematoria and mortuaries, parks, zoos, gardens, pleasure grounds, camping grounds, caravan sites, art galleries, libraries, museums and film services.
There is a single voluntary national association for all councils: the Local Government Association of Zambia (LGAZ). Its principal objective is to protect and promote the interests of local government in Zambia.
An Urban and Regional Planning Bill is being proposed that will require councils to involve communities more in their planning and budgeting.
Read the profile of the local government system in Zambia.
CLGF activities in Zambia
CLGF is working with the Ministry of Local Government and Housing, LGAZ, Local Government Training Institute and four councils (Kitwe City Council, Kabwe Municipal Council, Chipata Municipal Council, Kaoma District Council) on an LED pilot project underway as part of the wider DFID funded programme supporting local governance and local economic development. The pilot is targeted towards establishing an enabling environment at national level to facilitate, coordinate and monitor LED, strengthen local council capacity in service delivery and community/stakeholder participation towards a conducive environment for local investment and economic empowerment.
Work to date has focused on building council capacity to assess the local economy and develop targeted LED plans and investment plans. Ward development committees have been formed in Kabwe and Chipata which have been working to build capacity LED and local accountability.
CLGF members in Zambia