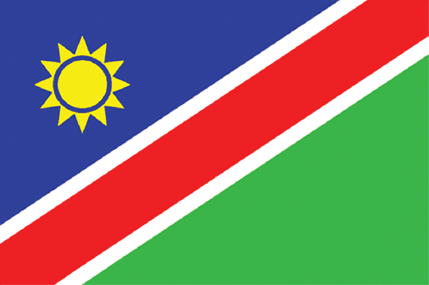 Namibia
Key facts:
POPULATION (Census 2011): 2,113,077
AREA: 824,268 sq km
CAPITAL: Windhoek
CURRENCY: Namibian dollar (NAD)
HEAD OF STATE AND GOVERNMENT: President Hage Geingob
FORM OF GOVERNMENT: republic
PARLIAMENTARY SYSTEM: bicameral
STATE STRUCTURE: unitary
LANGUAGES: English (official); Afrikaans, German, Oshiwambo (recognised)
NATIONAL ELECTIONS: last: November 2014 turnout: 71.8% next: 2019
LOCAL ELECTIONS: last: Nov 2010 turnout: 38.6% next: Nov 2015
WOMEN COUNCILLORS: 44.2% (2015)
LOCAL GOVERNMENT EXPENDITURE (as a percentage of total government expenditure 20014/15): 44.2%
Read the profile of the local government system in Namibia
Summary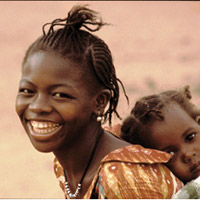 Namibia is a unitary democratic republic with three spheres of government: national, regional and local. Regional and local government are enshrined in Chapter 12 of the constitution and the main governing legislation consists of the Local Authorities Act 1992 and the Regional Councils Act 1992. There are 14 regional councils and 57 unitary local authorities, classified as follows: three 'Part I' municipal (city) councils, 15 'Part II' municipal councils, 26 town and 18 village councils. Both regional councils and local authorities are empowered to levy local taxes. Each local authority must transfer 5% of its rate income to its regional council. In parallel, central government provides subsidies to village councils, regional councils and newly established town councils. Regional councils do not generally provide services directly, but local councils' responsibilities include water and sanitation, waste management, electricity and economic promotion.
There are three associations operating in the local government sphere which are all voluntary bodies funded through membership subscriptions and are not recognised by law.
• Association for Local Authorities in Namibia (ALAN)
• Association of Regional Councils (ARC)
• Namibian Association of Local Authority Officers (NALAO)
The Ministry of Urban and Rural Development is currently undertaking a review of local government to improve management and administration and create efficient and competent service delivery and decision making. The reform aims to cover: institutional, political and administrative structures; financial management, organised representation for local government; intergovernmental relations; and social responsibilities.
CLGF activities in Namibia
Namibia has been active in the Southern African regional meetings and the City of Windhoek is a steering committee member of the Commonwealth Sustainable Cities Network.
CLGF members in Namibia