CLGF in Europe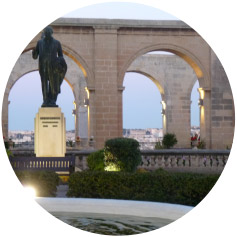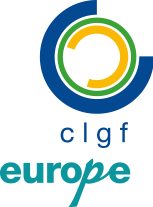 About CLGF Europe
Since its establishment in 1995, CLGF has been active in Europe, working with the ministries responsible for local government, the national local government associations and local councils in member countries to advocate for greater decentralisation and improve intergovernmental relations and support the exchange of good practice between members.
Practitioner to practitioner support is at the core of much of CLGF work, drawing on its own membership to respond to requests both within and between regions.
CLGF signed a framework partnership agreement with the European Commission in January 2015 which is a commitment to work together to support and strengthen local government and to implement the EC Communication on local government and development. This is a political agreement underpinned by an action grant "Strengthening local government's role as a partner in development" running 2014-2017 which seeks to align efforts to implement EC policy on empowering local authorities in partner countries for enhanced governance and more effective development, through a focus localising the SDGs, building the capacity of LGA and supporting on-going regional exchange
CLGF is a member of PLATFORMA the platform bringing together European associations of cities and regions working in international development cooperation. CLGF plays an important role within the platform, as it not only represents the voice of its European members, but also brings the interests of its Southern members to the discussions and decisions of the platform
CLGF's European membership includes the devolved administrations making up the United Kingdom (Wales, Scotland, and Northern Ireland) as well as overseas territories such as Gibraltar. CLGF holds an annual European Members meeting to share experience and discuss timely issues of common concern. The most recent was in London in November 2015 focusing on the impact of migration and refugees on local government in Europe.
The LGA for England and Wales is a close partner of CLGF and has been actively involved in many past projects providing support and sharing experience with LGAs in partner countries, including hosting a two day training session on association capacity building for the provincial level local council associations. CLGF also has a number of council members in Europe who have been very active in past projects of exchange with partners in other Commonwealth countries as part of the Good Practice Scheme (GPS) which ran until 2012 and other projects.
The Commonwealth Local Government Conference was held in Cardiff (Wales) in 2011), Aberdeen (Scotland) in 2005 and London (UK) in 2000
Read more about activities in Europe