CLGF in South Asia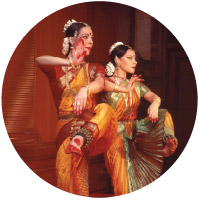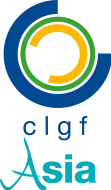 Since it was established in 1995, CLGF has been active in Asia, working with the ministries responsible for local government, national and sub-national local government associations and local government members to support decentralisation and reforms that empower local government and improve governance and service delivery.
Practitioner to practitioner support is at the core of much of CLGF's work, drawing on its membership to respond to requestss both within and between regions. Decentralisation is at different stages across Asia. CLGF works closely with its members to take forward their policy and actitvity priorities within the framework of the Aberdeen Agenda that sets out the principles for good local governance.
CLGF has taken part in monitoring local elections: in Pakistan in 2001, the Maldives in 2011 and Sri Lanka in 2013.
At regional level CLGF has taken a lead in bringing together the local government sector from across South Asia. A South Asia Regional Symposium was held in Colombo, Sri Lanka, in September 2014, promoting regional cooperation and local development.
The 2014 South Asia Regional Symposium brought together ministers, senior officials, elected mayors, heads of government and other stakeholders to look at the potential of local economic development as a tool to strengthen local government's ability to improve local economies and promote sustainable livelihoods. The meeting also discussed existing and future opportuntiies for regional cooperation, and recommended creating a South Asia Forum of Local Government (SAFLG) as a platform to exchange policy and good practice, and to engage at a strategic and practical level with the South Asian Association for Regional Cooperation (SAARC).
CLGF has pilot projects underway in Sri Lanka, Bangladesh and India and is working closely with the local government associations in Maharashtra (India), the Maldives and Pakistan. CLGF's work in the region is focused on improving inter-governmental relationships and capacity building at local level with a strong focus on local economic development. Through projects, events and activities - involving partners from all spheres of government, from professional and citizen-led organsiations, and development partners - CLGF is building commitment and knowledge to support those responsible for reform and those at the forefront of service delivery.
CLGF projects in Asia Read more