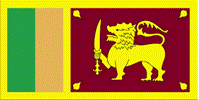 Sri Lanka
Key facts:
POPULATION (2011 Census): 20,359,439
AREA: 65,610 sq km
CAPITAL: Sri Jayawardenapura-Kotte
CURRENCY: Sri Lankan rupee (LKR)
HEAD OF STATE AND GOVERNMENT: President Maithripala Sirisena
FORM OF GOVERNMENT: democratic republic
PARLIAMENTARY SYSTEM: unicameral
STATE STRUCTURE: unitary
LANGUAGES: Sinhala and Tamil (official)
NATIONAL ELECTIONS:
parliamentary: last: 2015 turnout: na next: 2021
presidential: last: 2015 turnout: na next: 2020
PROVINCIAL ELECTIONS: last: 2012 turnout: na next: 2016
LOCAL ELECTIONS: last: 2011 turnout: na next: March 2015 (postponed)
LOCAL GOVERNMENT EXPENDITURE (as a percentage of total government expenditure 2013/14): na
Summary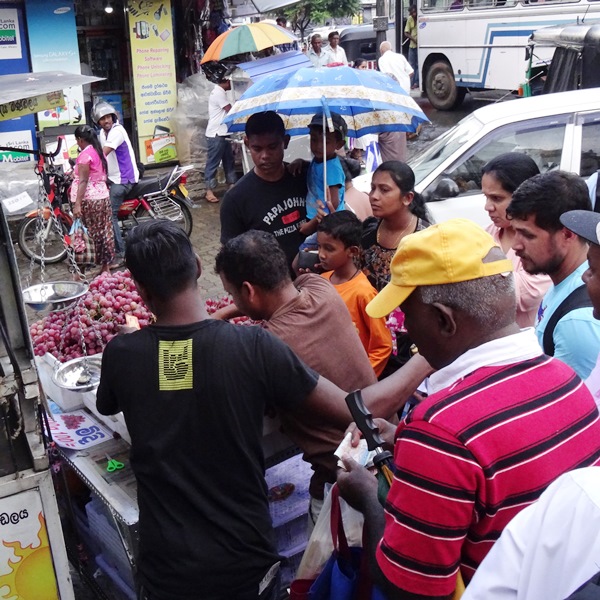 Sri Lanka is a unitary democratic republic with three levels of government: central, provincial and local. Local government is enshrined in the 13th amendment to the constitution. The second-tier provincial authorities are governed by the Provincial Councils Act 1987. The main Acts relating to third-tier local authorities are the Urban Councils Ordinance 1939, the Municipal Councils Ordinance 1947 and the Pradeshiya Sabhas Act (No. 15 of 1987). The Ministry of Local Government and Provincial Councils is responsible for policy and legislation at the national level, while the provincial ministers of local government are responsible for the implementation at local level. There are nine second-tier provinces and 335 third-tier local authorities: 23 municipal councils, 41 urban councils and 271 rural pradeshiya sabhas. Grants are provided from provinces and from central government, and local authorities are responsible for the collection of taxes and user fees as well as property rates, rents and grants. Provincial councils' responsibilities include internal law and order, provincial economic plans, education, housing and agriculture. Local authorities have responsibility for public health, utility services and roads. Pradeshiya sabhas have some additional developmental responsibilities.
There are three associations representing municipalities, urban councils and pradeshiya sabhas: the National Chapter of Mayors, the United Urban Councils Association and the Sri Lanka Pradeshiya Sabha Association. These three associations also formed the Federation of Sri Lankan Local Government Authorities (FSLGA) in 2007 as an umbrella organisation representing the interests of local government authorities in Sri Lanka.
Read the profile of the local government system in Sri Lanka.
CLGF activities in Sri Lanka
CLGF has been working in partnership with the Ministry of Local Government and Provincial Councils and the Federation of Sri Lankan Local Government Authorities (FSLGA) on the project Strengthening local governance for national development, funded through the Commonwealth Secretariat since June 2013. As Part of this work CLGF supported a series of inter-governmental dialogue on national local government policy, which brought together political leaders and technical staff from both provincial and local government to discuss the policy and look for constructive way to implement it at the respective levels. Principally working in four pilot provinces (Central, Northern North Western and Sabaragamuwa provinces) CLGF has used the National local Government Policy as a framework to develop work plans in partnership with the provincial and local administrations targeted towards their key concerns (citizen participation, improving own source revenue raising, building local administration's capacity, consensus governance and greater citizen participation in local decision making). At the national level work has focused on advocacy to increasing the representation of women in local government, as well as to strengthening the national level institutions which support local government such as FSLGA and the Sri Lanka Institute of Local Governance (SLILG). CLGF is also currently working in partnership with FSLGA and four local councils in North Western Province (Anuradapura Municipal Council, Nochciyagama Pradeshiya Sabha, Thamankaduwa Pradeshiya Sabha, and Lankapura Pradeshiya Sabha) as part of the wider DFID funded programme supporting local governance and local economic development.
Work at the local level has seen a number of key outcomes :
Each council has putting in place LED forums bringing together public authorities, local businesses and the community at the local level.
Business excellence workshops held in each pilot council with small scale entrepreneurs to discuss strengthening business and sharing challenges and solutions (462 participants)
Model training sessions have been developed in each of the pilot councils and have been tested with sample populations (on bee keeping; incense making; tailoring; horticulture; aquaculture; agricultural processing)
Development of local market space in Lankapura Pradeshiya Sabha for informal traders run jointly by a local women's cooperative and the local council is advancing
A regional LED office is being set up in Anuradapura Municipal Council to service as a province wide hub for training and coordination of LED activities
CLGF members in Sri Lanka