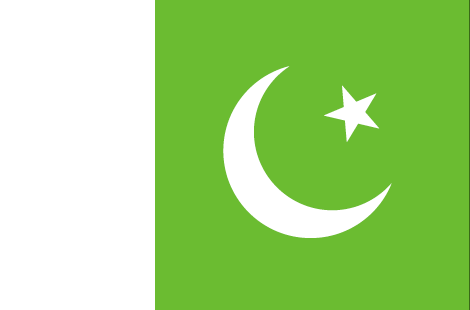 Pakistan
Key facts:
POPULATION (2019 estimate): 216,565,000
AREA: 796,095 sq km
CAPITAL: Islamabad
CURRENCY: Pakistani rupee (PKR)
HEAD OF STATE: President Arif Alvi
HEAD OF GOVERNMENT: Prime Minister Imran Khan
FORM OF GOVERNMENT: parliamentary republic
PARLIAMENTARY SYSTEM: bicameral
STATE STRUCTURE: federal
LANGUAGES: Urdu and English (official); Balochi, Pashto, Punjabi, Saraiki, Sindhi (recognised)
NATIONAL ELECTIONS: last: May 2018, turnout: 515.8%; next: 2023
LOCAL ELECTIONS: last: varies by province (see Table 32.1c)
WOMEN IN PARLIAMENT: representatives (2018): 20.2%; senators (2018) 19.2%
WOMEN COUNCILLORS (2019): ~19.9%
LOCAL GOVERNMENT EXPENDITURE as percentage of total government expenditure 2016/17: 30%
Summary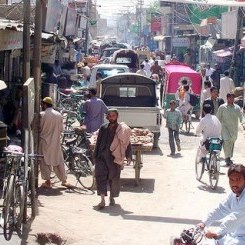 Pakistan is a federal republic with three tiers of government: national, provincial and local. Local government is protected by the constitution in Articles 32 and 140-A, and each province also has its own enabling legislation for local government and ministries responsible for implementation. District councils and metropolitan corporations are respectively the highest rural and urban tiers of local government in the provinces. Both urban and rural local government have two or three tiers in all provinces except Khyber Pakhtunkhwa, where councils are not identified as either urban or rural. There are 129 district councils across the four provinces, 619 urban councils made up of one city district, four metropolitan corporations, 13 municipal corporations, 96 municipal committees, 148 town councils, 360 urban union committees, and 1,925 rural councils. Additionally there are 3,339 neighbourhood, 'tehsil' and village councils in Khyber Pakhtunkhwa. Ability to raise local revenue varies according to provincial legislation. District councils and metropolitan corporations have significant responsibilities, often jointly with either higher provincial government – eg for policing (union guards), education, healthcare, roads and local economic development – or with lower levels of local government – eg for water and sanitation, museums and libraries and environmental protection.
A draft FATA Local Government Regulation 2012 has been prepared to establish local government in the Federally Administered Tribal Areas, but this law has not yet been approved by the president. In the meantime FATA tribal leaders have also demanded a local government system and have filed a petition in the Supreme Court of Pakistan to that effect.
The national Association for the Development of Local Government (ADLG) was founded in 2016, drawing together the four provicial asscialtions: Local Councils Association of the Punjab (LCAP) was launched in July 2006 and the Local Councils Association of Sindh, the Local Councils Association of Khyber Pakhtunkhwa and the Local Councils Association of Balochistan all launched in 2009.
Read the profile of the local government system in Pakistan.
CLGF activities in Pakistan
CLGF was actively involved in the advocacy efforts in favour of reintroducing elected local governments in the country since local governments were suspended in 2009. CLGF worked through its Commonwealth networks and the good offices of the Commonwealth Secretary General, supported the work of the LCAP and its partners, mobilised, sustained and guided the engagement of the international local government community and other international partners.
CLGF continues to continue to work to build a culture of intergovernmental dialogue between central, provincial and local government, and to support capacity building with the National and Provincial Local Councils Associations in both their outreach to members and the wider public. As part of the wider DFID funded programme supporting local governance and local economic development CLGF ran a training programmes for the local councils associations (LCAs) of Balochistan, Sindh, KPK and Punjab, in partnership with Local Government Association of England and Wales May 2014. The training, to develop their advocacy strategies and to improve their advocacy skills in order to influence the debate nationally focused on four key thematic areas: public affairs and campaigns, outreach to marginalized communities, building and serving the membership, and media and communications. In follow up CLGF has worked closely LCAP on its citizen awareness campaign in the pre-election period in Punjab and Sindh in the 1st quarter of 2016.
CLGF members in Pakistan
Local Councils Association of Balochistan
Local Councils Association of Khyber Pakhtunkhwa
Local Councils Association of Sindh