CLGF in East Africa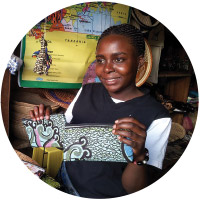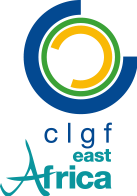 CLGF has been active in East Africa since it was established in 1995, working with the ministries of local government, national local government associations and municipalities in member countries to implement decentralisation and the reforms that will empower local government and improve governance and service delivery.

Practitioner to practitioner support is at the core of much of CLGF's work, drawing on its own membership to respond to requests both within and between regions. In partnership with its national membership in Tanzania, Uganda and Rwanda CLGF has undertaken assessments of the local government system to assess progress in implementing the principles that are contained in the Aberdeen Agenda.
In 2011, CLGF was instrumental in the launch of the East Africa Local Government Forum (EALGF), in partnership with UCLG, EU, UNDP and the East African Local Government Association (EALGA), which brings together local government ministries and associations from across the region.
The EALGF developed a strategic plan for closer engagement and exchange within the region, as well as working with the East African Community (EAC) on the role of local government in the integration process, cross border trade and LED. The EALGF has held subsequent meetings in 2013 (Kampala), 2014 (Nairobi), 2018 (Arusha).
The Commonwealth Local Government Conference (CLGC) was held in Kampala (Uganda) in 2013.
Building on CLGF's projects, events and activities involving partners from all spheres of government, professional and citizen-led organisations, and development partners, CLGF is building research and knowledge products to support those responsible for reform and the people at the forefront of service delivery.

CLGF's recent publications on East Africa include:
• Local governments in East Africa
• Meeting the challenges of the Aberdeen Agenda – Uganda
• The State of Local Governance and Good Local Governance in Tanzania
• Benchmarking Rwanda against the Aberdeen principles
Activities in the East Africa region are managed by the CLGF Secretariat in London. Current CLGF projects in East Africa Read more