Kiribati
Key facts:
POPULATION (Census 2010): 103,058
AREA: 849 sq km
CAPITAL: Tarawa
CURRENCY: Australian dollar (AUD)
HEAD OF STATE AND GOVERNMENT: President Taneti Mamau
FORM OF GOVERNMENT: republic
PARLIAMENTARY SYSTEM: unicameral
STATE STRUCTURE: unitary
LANGUAGES: English and I-Kiribati (official)
NATIONAL ELECTIONS: last: 2016; turnout: tbc; next: tbc
LOCAL ELECTIONS: last: 2012 turnout: 70%; next: 2016
WOMEN COUNCILLORS: 3.4% (2013)
LOCAL GOVERNMENT EXPENDITURE (as percentage of total government budget): 1.0 % (2013-14)

Summary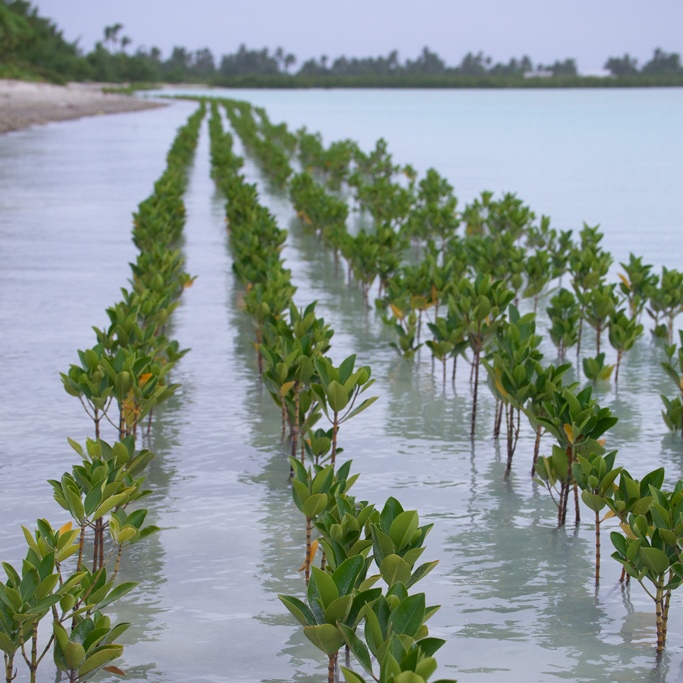 Kiribati is a unitary republic with two levels of government, central and local. Local government is mentioned in the constitution and the main legislative Act is the Local Government Act 1984 (amended 2006). The Minister of Internal and Social Affairs is responsible for overseeing local
government, which is made up of three town (urban) councils and 23 island (rural) councils.
Local authorities are empowered to raise local revenue through by-laws, although this forms a much greater proportion of overall revenue for town councils than for island councils, which rely far more on transfers from central government. Local government services include early years schooling, primary healthcare, public sanitation, transport, water supply and economic regulation.
The Kiribati Local Government Association (KILGA), established in 2012, is recognised by
central government and serves urban and rural councils. It is funded by annual subscriptions and member councils are represented by their mayors.
Read profile of the local government system in Kiribati.
CLGF activities in Kiribati
Kiribati, through the Kiribati Local Government Association (KIlGA), is currently one of three countries involved in an EU funded initiative Local government associations supporting local economic development aimed at strengthening the capacity of local government associations to support local economic development in the Pacific. The programme's objectives are to:
Improve local government planning and resourcing for sustainable development;
Improve the capacity of local government associations, CLGF and local government staff to support and monitor LED related initiatives of local communities and their councils;
Promote innovative collaborative approaches to stakeholder and public participation in local governance.
As part of the EU-funded ARIAL and other earlier programmes CLGF Pacific was instrumental in helping councils in Kiribati to set up the Kiribati Local Government Association (KILGA).
CLGF members in Kiribati
Kiribati Local Government Association
Betio Town Council
Ministry of Internal and Social Affairs.