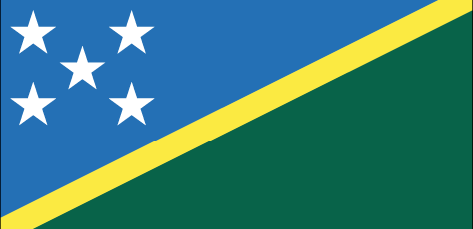 Solomon Islands
Key facts:
POPULATION (Census 2009)1: 515,870
AREA2: 28,896 sq km
CAPITAL: Honiara
CURRENCY: Solomon Islands dollar (SBD)
HEAD OF STATE: HM Queen Elizabeth II
GOVERNOR-GENERAL: Sir Frank Kubui
HEAD OF GOVERNMENT: Prime Minister Manasseh Sogavare
FORM OF GOVERNMENT: constitutional monarchy and parliamentary democracy
PARLIAMENTARY SYSTEM: unicameral
STATE STRUCTURE: unitary
LANGUAGES: English (official)
NATIONAL ELECTIONS: last: Nov 2014 turnout: 89.3% next: 2019
LOCAL ELECTIONS: last: Dec 2014 turnout: na next: 2019
WOMEN COUNCILLORS: 5.0% (2015)
LOCAL GOVERNMENT EXPENDITURE as a percentage of total government
expenditure 2013/143: 1.8%
Summary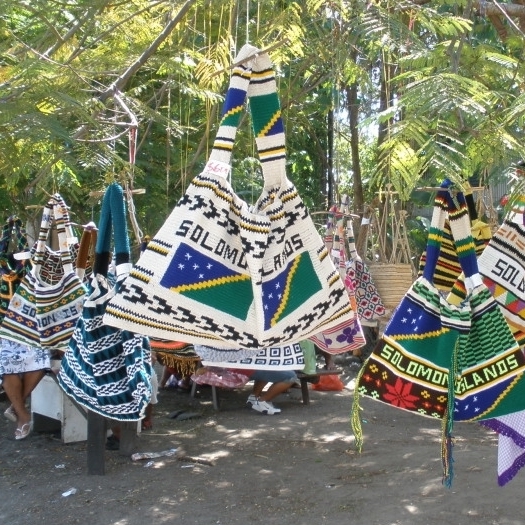 The Solomon Islands is a constitutional monarchy with three tiers of government: national,
provincial and local. The constitution specifically mentions sub-national government and the main legislative texts for local government include the Local Government Act 1996, Provincial Government Act 1997 and Honiara City Act 1999. The Minister for Provincial Government has responsibility for the provinces, while the Minister for Home Affairs has responsibility for all other local government including Honiara. However, Honiara is currently the only established local government and is empowered to raise local revenue through property rates, business tax and fees for services or licences. Honiara City Council
has sole responsibility for trade, businesses licences and waste management, and shares
responsibility with the provincial and central governments for the regulation and conservation of the environment, public roads maintenance, drainage, education and medical services.
There is no association of local government in the Solomon Islands. At the federal level however the premiers and CEOs of the nine provinces hold an annual premiers' conference to discuss mutual sub-national issues and interaction with central government. They include the lord mayor and CEO of Honiara as participating members. This is in recognition that the capital city has a pivotal role as the gateway to the Solomon Islands with a larger population than most provinces and a population drawn from across the provinces.
Read profile of local government system in the Solomon Islands.
CLGF activities in the Solomon Islands
The Solomon Islands have been involved in a number of the programmes supported by CLGF Pacific. They hosted the Pacific Local Government Forum in 2012.
UN Women Markets for Change (M4C)
CLGF Pacific is partnering with the UN Women in implementing activities in the Markets for Change (M4C) Project in the Solomon Islands, focusing on Honiara City Council and Auki Town.
Th programme includes the coordination of training needs analysis scoping as well as facilitation of training for management of municipal markets. CLGF Pacific primarily assists the M4C in ensuring that local government and market management strategies are gender responsive, effective and accountable to gender needs. CLGF's involvement also includes the assessment of market management structures, providing recommendations for improving market management governance, accountability, transparency and implementation of tailored training to market management staff.
The M4C Project is a six-year (2014 – 2019) multi-country project focusing on three Melanesian countries: Fiji, Solomon Islands and Vanuatu. The project is principally funded by Australia's Department of Foreign Affairs and Trade (DFAT) as part of the Pacific Women Shaping Pacific Development Initiative.
Honiara Economic Development Support Programme (HEDSUP)
HEDSUP is a Honiara City Council (HCC) project with funding support from the New Zealand Government and managed by CLGF Pacific.
Its vision is a well-functioning Honiara City able to provide an acceptable level of basic services to all residents of Honiara and to offer an enabling environment for business start-ups and expansion of existing businesses.
HEDSUP's goal is the sustainable economic development of Honiara city and so improving the city's future and quality of life for all residents.
Project activities are focused on:
1. Efficient local government administration: HCC carries out its functions in an efficient and cost effective manner
2. Effective local governance: HCC functions as a strong, effective and accountable local government
3. Improved urban management: HCC engages and collaborates with a variety of urban stakeholders (business and non-government, formal and informal sectors, other public and neighbouring agencies) to proactively address city-wide issues.
Earlier programmes in the Solomon Islands have included:
Funding Leadership and Opportunities for Women (FLOW) programme working with Guadalcanal Provincial Government and Honiara City Council from 2012-2015, and
the Honiara City Council Capacity Building Project which ran from 2004 – 2011.
Read more on CLGF programmes in the Pacific.

CLGF members in the Solomon Islands
Honiara City Council
Ministry of Provincial Government and Institutional Sterngthening