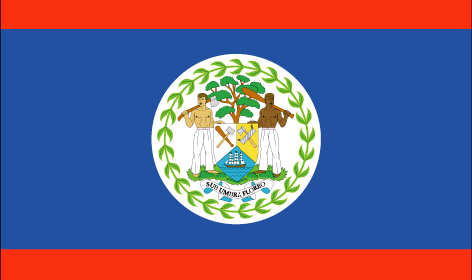 Belize
Key facts:
POPULATION (2010 Census): 324,528
AREA: 22,966 sq km
CAPITAL: Belmopan
CURRENCY: Belize dollar (BZD)
HEAD OF STATE: HM Queen Elizabeth II
GOVERNOR-GENERAL: Sir Colville Young
HEAD OF GOVERNMENT: Prime Minister Juan Antonio Briceño
FORM OF GOVERNMENT: constitutional monarchy
PARLIAMENTARY SYSTEM: bicameral
STATE STRUCTURE: unitary
LANGUAGES: English (official), Garifuna, Kriol, Maya, Spanish
NATIONAL ELECTIONS: last: 2013 turnout: 74.5% next: 2018
LOCAL ELECTIONS: municipal: last: 2015 turnout: 57.3% next: 2018 village: last: 2013 turnout: na next: 2016 alcaldes: Jan 2010 turnout: na next: 2013 (overdue)
WOMEN COUNCILLORS: 21.1% (2015)
LOCAL GOVERNMENT EXPENDITURE (as a percentage of total government expenditure 2013/14): 6.8%
Summary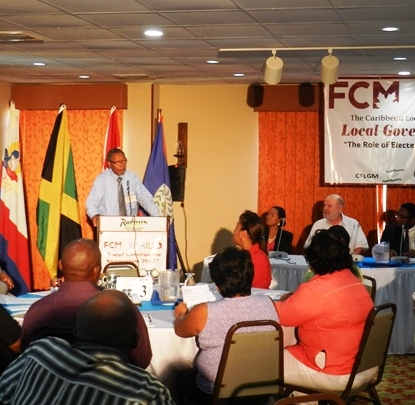 Belize is a unitary constitutional monarchy and bicameral parliamentary democracy with two levels of government: a state government and a single-tier local government. There is currently no constitutional provision for local government and the main governing acts are the Town Councils Act 2000, the Belize and Belmopan City Council Acts 1999, the Village Councils Act 1999 and the Inferior Courts Act 2003. The Ministry of Labour, Local Government and Rural Development is charged with overseeing the administration of three systems of local government in Belize. There are seven town and two city municipalities, 181 village councils, and 12 community councils. There are also 84 alcaldes (a legally constituted form of traditional governance predominantly
practised among the indigenous communities of the Toledo district). As well as receiving subsidies from central government, both village and municipal councils can raise revenue from licence fees and fines for failing to comply with by-laws. Municipal councils also raise approximately one-third of their total revenue from property tax. Municipal and village councils' responsibilities include: maintaining streets and drains, sanitation and waste disposal, parks, markets and cemeteries. Rural councils ensure that sound environmental practices are adhered to by all persons within the village or community and have several other areas of responsibility.
There are three local government associations in Belize: The Belize Mayors Association (BMA) represents the mayors of all the city and town councils; Village councils are required to have a district association of village councils (DAVCO) in each of the six districts, which together form the National Association of Village Councils (NAVCO); and The Toledo Alcalde Association (TAA) represents the Alcades.
Read the profile of the local government system in Belize.
CLGF activities in Belize
CLGF will continue to work with The Ministry of Labour, Local Government and Rural Development and The Belize Mayors Association (BMA) as it takes forward the EC funded project "Strengthening local government's role as a partner in development" focused on strengthening the role of local government and other local and national actors in localising and implementing the new Sustainable Development Goals (SDGs).
CLGF members in Belize