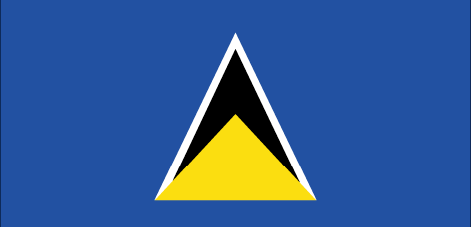 Saint Lucia
Key facts:
POPULATION (estimate 2014): 183,600
AREA: 616 sq km
CAPITAL: Castries
CURRENCY: East Caribbean dollar (XCD)
HEAD OF STATE: HM Queen Elizabeth II
GOVERNOR-GENERAL: Dame Pearlette Louisy
HEAD OF GOVERNMENT: Prime Minister Kenny Anthony
FORM OF GOVERNMENT: constitutional monarchy and parliamentary democracy
PARLIAMENTARY SYSTEM: bicameral
STATE STRUCTURE: unitary
LANGUAGES: English (official), French Patois (recognised)
NATIONAL ELECTIONS: last: 2011 turnout: 56.8% next: 2016
LOCAL ELECTIONS: there is no elected local government
WOMEN COUNCILLORS: 44.1% (2013/14)
LOCAL GOVERNMENT EXPENDITURE (as a percentage of total government expenditure 2013/14): 2.5%
Summary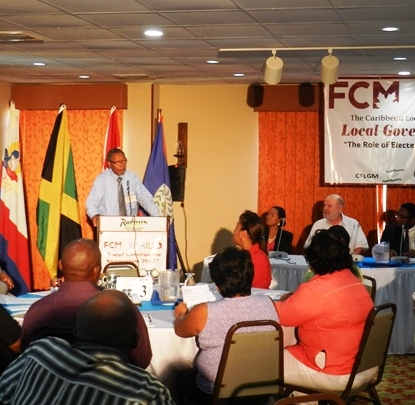 St Lucia is a constitutional monarchy with two levels of government: central and local. The constitution makes reference to local government but contains no specific provisions. The main legislative text governing local government is the Constituency Councils Act 2012. Local elections were suspended in 1979, and since then the Minister of Social Transformation, Local Government and Community Empowerment has been responsible for the nomination of all councils. There are 10 administrative quarters within Saint Lucia, which consist of 15 constituency councils. The functions and responsibilities of local government have been discharged by
centralised authorities since 1980, and many of the services provided are carried out in
tandem with other governmental agencies.
The Government of Saint Lucia is in the process of finalising a Local Authorities Bill to replace the current Constituency Councils Act 2012. The new bill will address issues relating to the institutional, financial and legislative frameworks of local authorities. This is in an effort to encourage and promote a greater level of public participation and involvement in the affairs of the nation and its development.
Read the profile of the local government system in Saint Lucia.
CLGF activities in Saint Lucia
CLGF will continue to work with the Ministry of Social Transformation, Local Government and Community Empowerment and other partners as it takes forward the EC funded project "Strengthening local government's role as a partner in development" focused on strengthening the role of local government and other local and national actors in localising and implementing the new Sustainable Development Goals (SDGs).
CLGF members in Saint Lucia