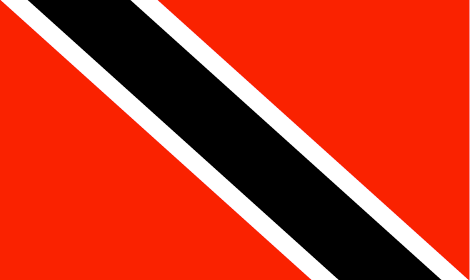 Trinidad and Tobago
Key facts:
POPULATION (estimate 2014): 1,344,000
AREA: 5,130 sq km
CAPITAL: Port of Spain
CURRENCY: Trinidad and Tobago dollar (TTD)
HEAD OF STATE: President Anthony Carmona
HEAD OF GOVERNMENT: Prime Minister Keith Rowley
FORM OF GOVERNMENT: parliamentary republic
PARLIAMENTARY SYSTEM: bicameral
STATE STRUCTURE: unitary
LANGUAGES: English (official)
NATIONAL ELECTIONS: last: 2015 turnout: 69.9% next: 2020
LOCAL ELECTIONS: Trinidad municipal corporations: last: 2013 turnout 43.5% next: 2016
Tobago House of Assembly: last: Jan 2013 turnout: 70.1% next: 2017
WOMEN COUNCILLORS: 37.1%
LOCAL GOVERNMENT EXPENDITURE (as a percentage of total government expenditure 2009/10): 7.7%
Summary
Trinidad and Tobago is a unitary republic with two levels of government: central and local. There is no specific constitutional provision for local government; however, the Tobago House of Assembly is enshrined within the constitution. The Municipal Corporations Act 1990 and the Tobago House of Assembly Act 1996 comprise the principal legislation governing local government. The Ministry of Local Government oversees local authorities on Trinidad whilst the Tobago House of Assembly reports directly to the Office of the Prime Minister. The structure of local government comprises a single authority in Tobago and 14 municipal corporations in Trinidad, comprising two city corporations, three borough corporations and nine regional corporations. All cities and boroughs will regain revenue-raising power when the repeal of the current legislation is finalised. Central government makes significant contributions, especially to the Tobago authority. However, the Tobago House of Assembly governance structure is devolved in its functions except in the case of national security, revenue generation and international affairs. The local authorities have developed responsibility for a wide range of functions from policing to primary health and education.
The Government of Trinidad and Tobago has initiated a local government reform process designed to increase productivity, improve the quality of governance and deliver services more efficiently. As part of this process there is an extensive public consultation programme taking place.
The Trinidad and Tobago Association of Local Government Authorities (TTALGA) was established by the Municipal Corporations Act 1990. Membership is automatic for municipal councillors on Trinidad, and voluntary for members of the Tobago House of Assembly. The association is funded by member subscriptions and government subvention.
Read the profile of the local government system in Trinidad and Tobago.
CLGF activities in Trinidad and Tobago
CLGF will continue to work with the Ministry of Rural Development and Local Government, the Trinidad and Tobago Association of Local Government Authorities (TTALGA), and other local partners as it takes forward the EC funded project "Strengthening local government's role as a partner in development" focused on strengthening the role of local government and other local and national actors in localising and implementing the new Sustainable Development Goals (SDGs).
CLGF's project office, responsible for coordinating its work in the Caribbean is located in Port of Spain, Trinidad and Tobago.
CLGF members in Trinidad and Tobago
The Trinidad and Tobago Association of Local Government Authorities (TTALGA)