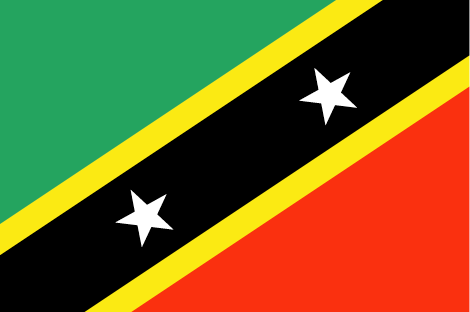 St Kitts and Nevis
Key facts:
POPULATION (2020 estimate): 53,000
AREA (UN 2006): 261 sq km
CAPITAL: Basseterre
CURRENCY: East Caribbean dollar (XCD)
HEAD OF STATE: HM Queen Elizabeth II
GOVERNOR-GENERAL: Sir S.W. Tapley Seaton
HEAD OF GOVERNMENT: Prime Minister Timothy Harris
FORM OF GOVERNMENT: constitutional monarchy
PARLIAMENTARY SYSTEM: unicameral
STATE STRUCTURE: federal
LANGUAGES: English (official)
NATIONAL ELECTIONS: last: Feb 2020, turnout: data unavailable at the time of publication; next: Feb 2025
WOMEN IN PARLIAMENT (2020): 9%
NEVIS ISLAND ASSEMBLY ELECTIONS: last: 2017, turnout: 59%; next: 2022
WOMEN NEVIS ISLAND ASSEMBLY MEMBERS (2017):12.5%
LOCAL GOVERNMENT EXPENDITURE as a percentage of total government expenditure 2018: 24.5%
Summary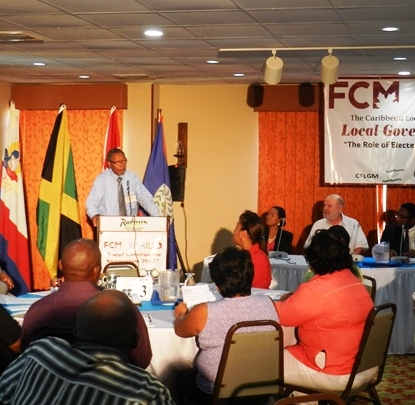 Saint Kitts and Nevis is a federal constitutional monarchy with two spheres of government, the federal government and the Nevis Island administration, which is recognised in Chapter X of the constitution. There is no local government on Saint Kitts which is governed by the federal government, but the Nevis Island assembly serves as a local government for that island, has local tax-raising powers, and receives financial disbursements from the federal government proportional to the population of Nevis. Following the 2017 local government elections 12.5% of assembly members were women. The Nevis Island administration is empowered in Nevis by the constitution to pass laws that promote peace, order and good government on the island and, among other responsibilities, is responsible on the island for airports and seaports, education, extraction and processing of minerals, fisheries, health, welfare and labour.
Read the profile of the local government system in St Kitts and Nevis.
CLGF activities in St Kitts and Nevis
CLGF will continue to work with the Nevis Island Assembly as it takes forward the EC funded project "Strengthening local government's role as a partner in development" focused on strengthening the role of local government and other local and national actors in localising and implementing the new Sustainable Development Goals (SDGs).