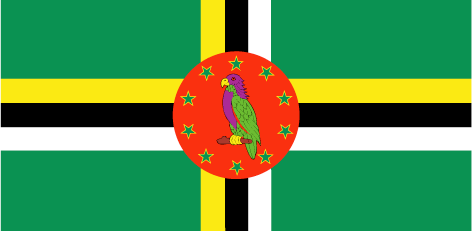 Dominica
Key facts:
POPULATION (2020 estimate): 72,000
AREA (UN 2006): 751 sq km
CAPITAL: Roseau
CURRENCY: East Caribbean dollar (XC$)
HEAD OF STATE: President Charles Savarin
HEAD OF GOVERNMENT: Prime Minister Roosevelt Skerrit
FORM OF GOVERNMENT: parliamentary democracy
PARLIAMENTARY SYSTEM: unicameral
STATE STRUCTURE: unitary
LANGUAGES: English (official)
NATIONAL ELECTIONS: last: Dec 2019, turnout: 54.4%; next: 2024
WOMEN IN PARLIAMENT (2014): 25.0%
LOCAL ELECTIONS: rolling cycle, turnout: 18.0% (2014–17 average)
WOMEN COUNCILLORS (2018): 46.8%
LOCAL GOVERNMENT EXPENDITURE as a percentage of total government expenditure 2013/14: 0.9%
Summary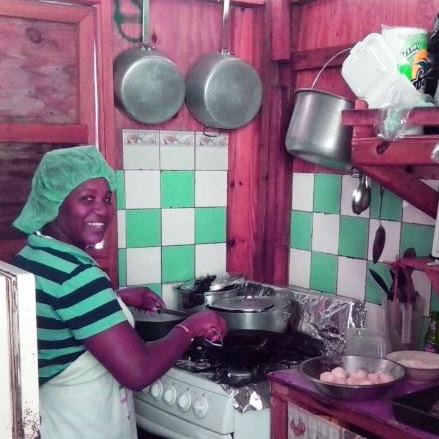 Dominica is a democratic republic with two spheres of government: national and local. There is no provision for local government in the constitution and the main governing laws are the Town Council Act 1937, the Village Council Ordinance 1954, the Carib Council Act 1978, the City Council Act 1984 and the Canefield Urban Council Act 1984. The Ministry of Social Services, Community Development and Gender Affairs is responsible for overseeing all local government, which comprises one city, one town and one urban council, 38 village councils and the Carib Council. In 2017 elections, 35.0% of councillors elected were female, and in 2013/14, local government expenditure was 0.9% of total government expenditure. Councils are empowered to levy house and land taxes and borrow a limited amount of money, while the national government's contribution includes a revenue-matching grant and a standard grant. The main service for which local government is responsible, and which constitutes the major part of local government spending, is road maintenance.
A final report on proposed local government reforms has been submitted to cabinet for its approval. The legislative review includes the formulation of a national policy on local government, a comprehensive Local Government Act, and harmonised by-laws.
The Dominica Association of Local Community Authorities (DALCA) represents local government in Dominica. All authorities and district associations are members, although membership is voluntary. Some of the seven districts have their own organisations, called district council associations, to bring together local authorities in their area. The National Local Authorities' Clerks' Association was inaugurated in 2003. This body represents the interests of clerks.
Read the profile of the local government system in Dominica.
CLGF activities in Dominica
CLGF will continue to work with The Ministry of Social Services, Community Development and Gender Affairs (MSSCDGA) and The Dominica Association of Local Community Authorities (DALCA) as it takes forward the EC funded project "Strengthening local government's role as a partner in development" focused on strengthening the role of local government and other local and national actors in localising and implementing the new Sustainable Development Goals (SDGs).
CLGF members in Dominica